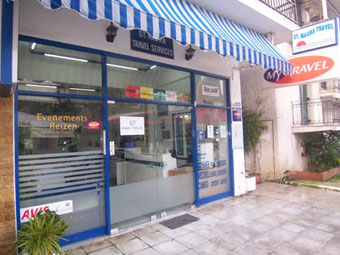 ST MAURA TRAVEL is a family-run tourist agency situated in Nidri, Lefkada and operated since 1990 by Yiannis Kalivas and his daughters, Villy and Vasia. Yiannis Kalivas is a graduate of the famous Centre International de Glion, Montreux, Switzerland, in Hotelerie and Tourisme and has many years' experience in this business. Before opening his travel office he was a successful Hotel manager in the USA and Greece.
St Maura Travel specializes in incoming tourism, representing many tour operators from Sweden, Norway, Denmark, Finland, England, Italy, Czech Republic, Hungary, Holland, Poland, Switzerland etc.
We provide high quality service because this is a job we love doing. We aim to offer our clients the best possible holiday, hoping they will return again to this beautiful island.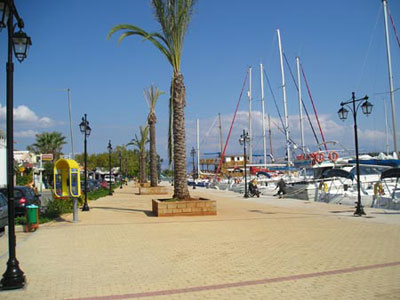 Our office is operating all the year and open from April to October, every day from 8.00 am to 23.00 pm. Upon your arrival in Lefkada we will be very happy to meet you personally, give you directions on how to get on your accommodation, assist you and provide you with any information you may need (car rental, credit cards, money exchange, excursions, general assistance). We can also advise you where to go and what to see.
We aim to make your holiday an unforgettable experience.
Our newest Greek philosophy is…"the best people in the world are our clients".
We speak English, French, German and Italian.